I must down to the seas again, to the lonely sea and the sky,
And all I ask is a tall ship and a star to steer her by,
And the wheel's kick and the wind's song and the white sail's shaking,
And a grey mist on the sea's face, and a grey dawn breaking.

~ John Masefield, "Sea-Fever"
The Sea is a source of life, adventure, education, and understanding. The Sea has provided a platform for Kaisei to carry a message of Global partnership for the past 14 years.
Launched in 1990, Kaisei has already traversed the globe and sailed thousands of people to far reaching ports in the spirit of Global Partnership.
Kaisei participated in the Columbus Fleet Events in 1992 and had the honor of flying the UN flag due to her international crew and mission.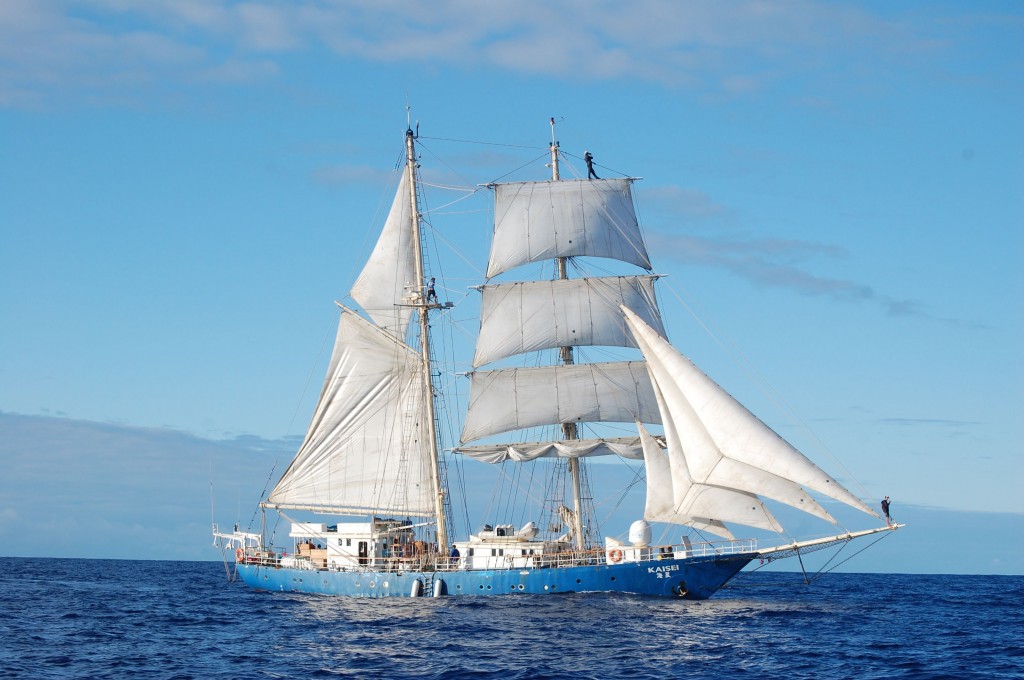 Kaisei has visited over 15 countries, crewed by volunteers from over 26 nations. Her voyages have created a powerfully diverse network of supporters; dissolving racial, ethnic, religious, political, and age barriers around the world. Kaisei has sailed International Peace Missions with citizens of political "hot spots" such as joint crews of Japanese and Korean citizens.
Sailing with thousands of crew from over 25 different countries for more than 40,000 nautical miles has enabled Kaisei to be a catalyst of positive change all over the planet.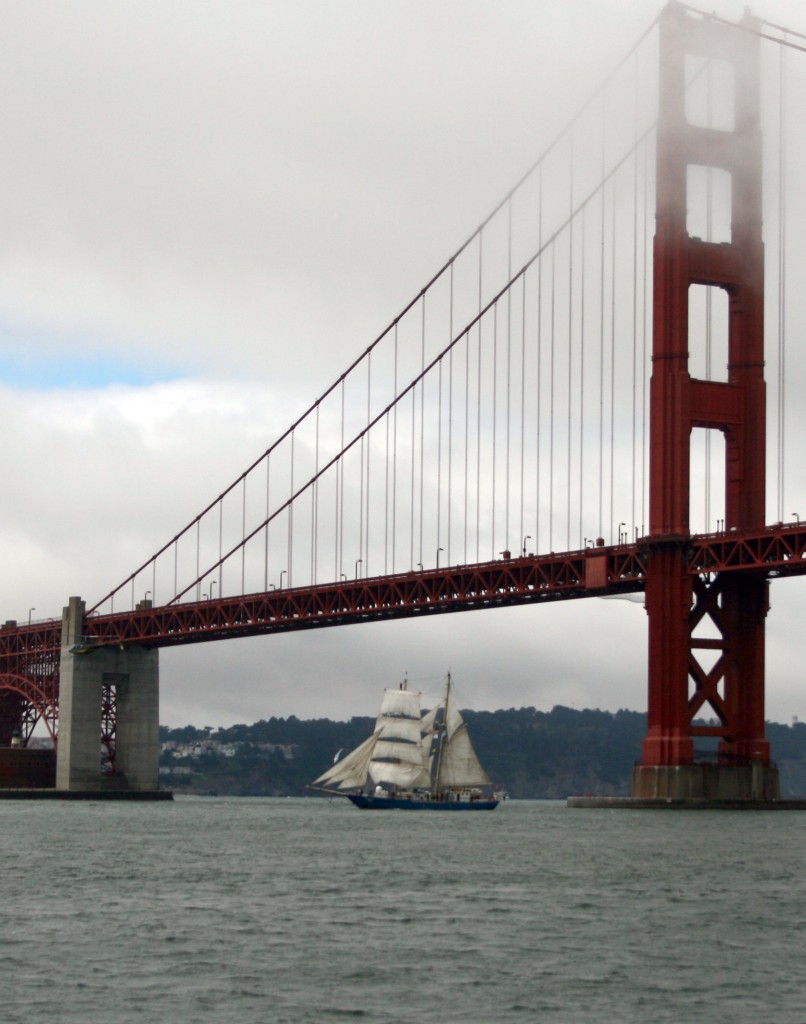 Kaisei is operated by Ocean Voyages Institute, a non-profit organization (501 c3) founded in 1979 by a group of international sailors, educators and conservationists with a mission of teaching the maritime arts and sciences, and researching and preserving the world's oceans. Ocean Voyages Institute is leading innovative and effective ocean cleanup.
Selective partnerships with leading international youth and environmental organizations have paved the way for innovative programs rich with challenge, service, and humble appreciation of the interconnectedness of humanity and the resources that sustain us.